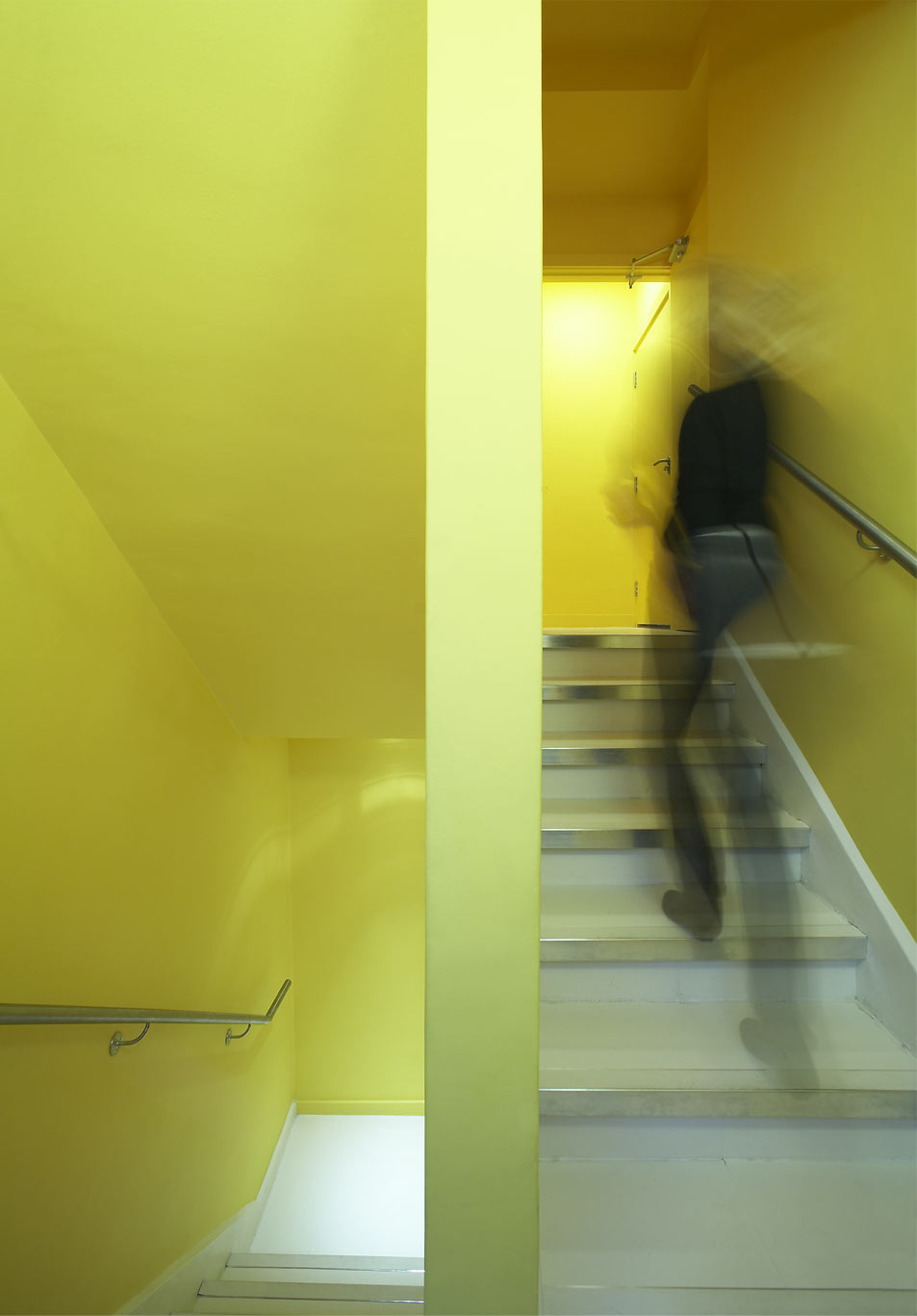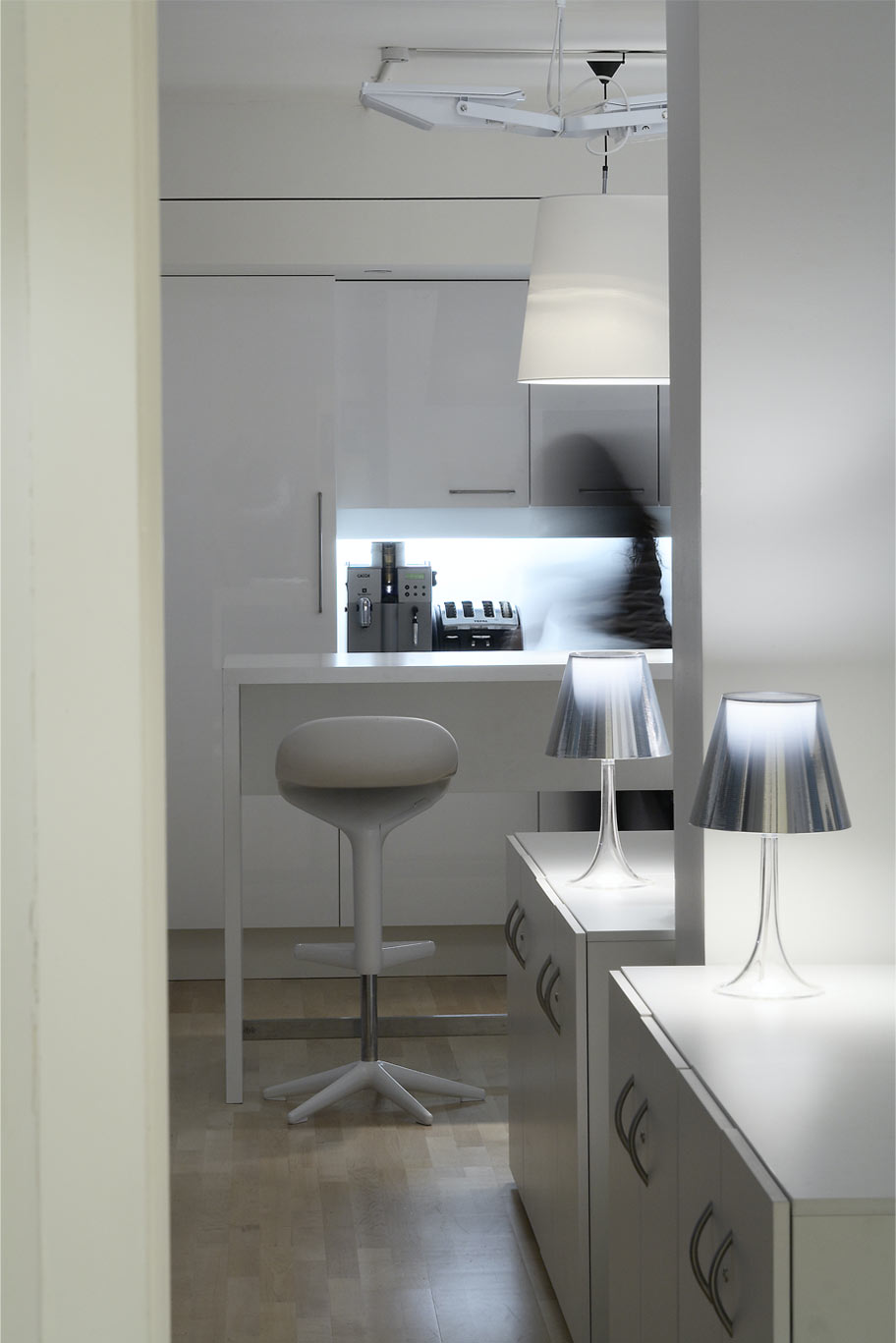 The project involved the fit-out of a 375sqm commercial unit in a West London Mews, at ground and basement level.
The client's requirements conformed to those of a growing independent record label alongside an accompanying internet start-up 'Drowned in Sound,' a music community news vehicle.
The budget was limited and defined the finishes and type of spaces that could be provided. Timber floors were laid throughout and the existing concrete sofit used to deflect light back down to the work areas. Soft lighting was achieved with the introduction of desk lamps at every work station. The office working area is animated by an open plan kitchen breakfast bar used by staff throughout the day and doubling as an informal reception and waiting area.
The overall effect is redolent of loft living and is well suited to the client's work pattern and the companies' character and structure. Silent Way Recording Studios
Role: Architect & Interior Design
Completed 2008