An international debut for the Standard Group brand was seven years in the making for Archer Humphryes. Beginning with identifying the site and creating the design bid to secure the purchase from Camden Council was among the first steps Archer Humphryes took strategically with Andre Balazs following the unrivalled success of Chiltern Firehouse. The Standards' long-term collaborator Shawn Hausman took up residence in the architect's studio for the duration of the project, whilst they generated the interior architecture and interior design. The Guardian describes poignantly "Working with interior architects Archer Humphryes, the team has conjured a surreal vision of swinging London: a souped-up Austin Powers world of enamel optical-art murals and moulded ceramic wall features, with a hoard of vintage furniture sourced from the jazziest corners of eBay."
With 266 rooms (42 different styles), and sat just across from St Pancras station in King's Cross, the eating and the drinking scene has reshaped the building into a formidable destination which Vanity Fair describes the brand as "Confident, Worldly and a little Mysterious." Paying homage to one of the building's original uses as a public library is the library lounge, with a proper library of books in 26 different genres, carefully chosen and maintained by a local librarian, with restaurants Double Standard and Decimio a rooftop destination reached by a red bullet elevator. Architectural Brutalism has shifted from carbuncle to 'regain their cool this century' where Archer Humphryes previously revivified Georgian, Victorian and Edwardian building in recent years this has shifted to iconic deco and post war concrete structures including the Queen Elizabeth Hall on the Southbank, The Philips Haus in Vienna and the Gstaad Palace. In all projects, including the Standard the aim was to bring vibrancy, colour and vitality into the interior starting with the Modernist Movement with the Bauhaus at its' core all the way through the post – war years. At one point in the process the studio was working on all three hotels at that intersection of Kings Cross: The Great Northern Hotel: St. Pancras Renaissance and The Standard – all seemingly incurious how The Standard Brands' arrival would shape the neighbourhood. That was a moment. Role: Interior Architecture
Completed 2019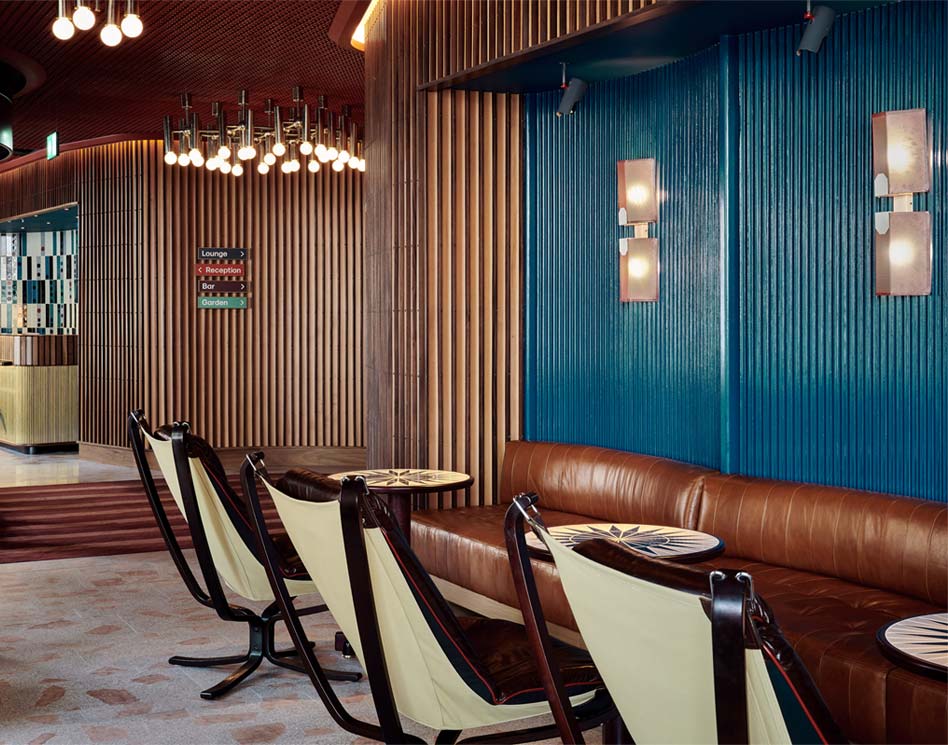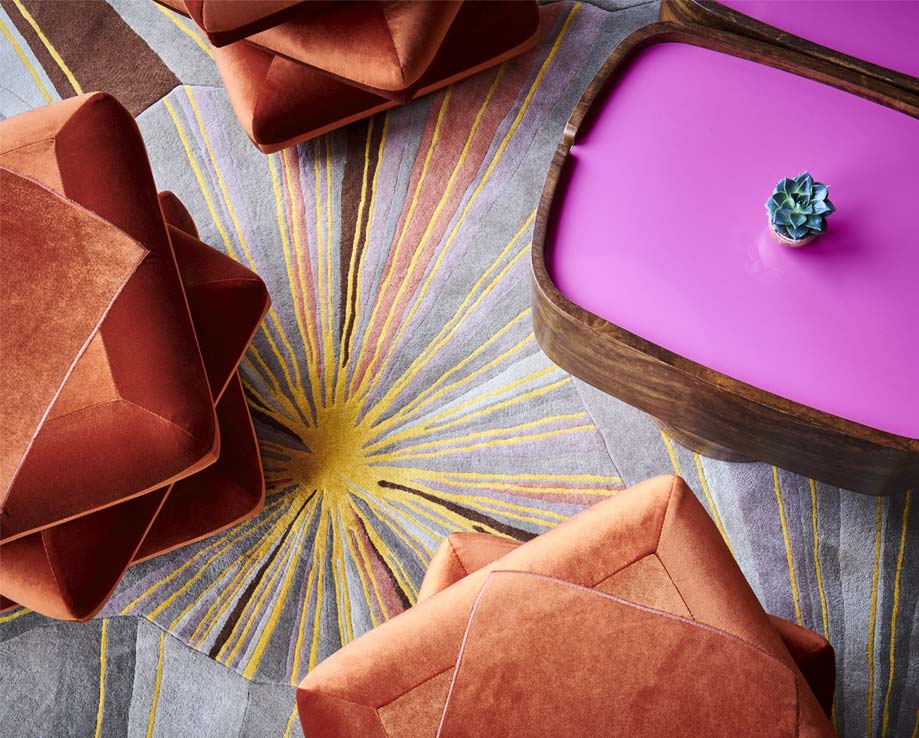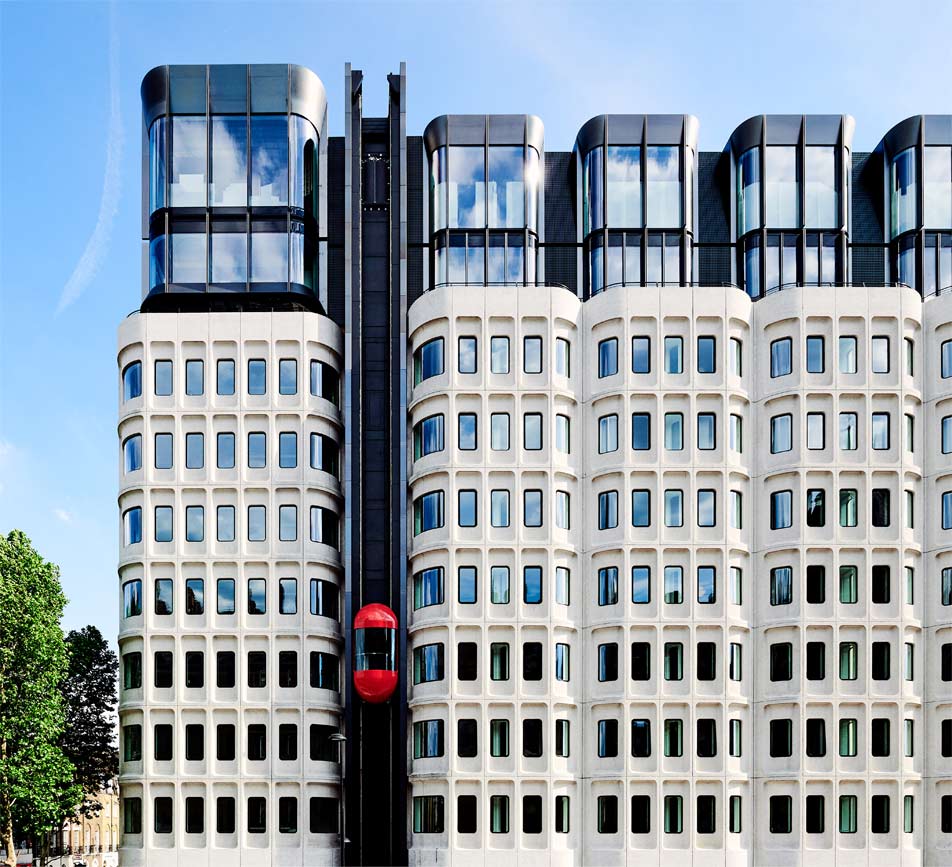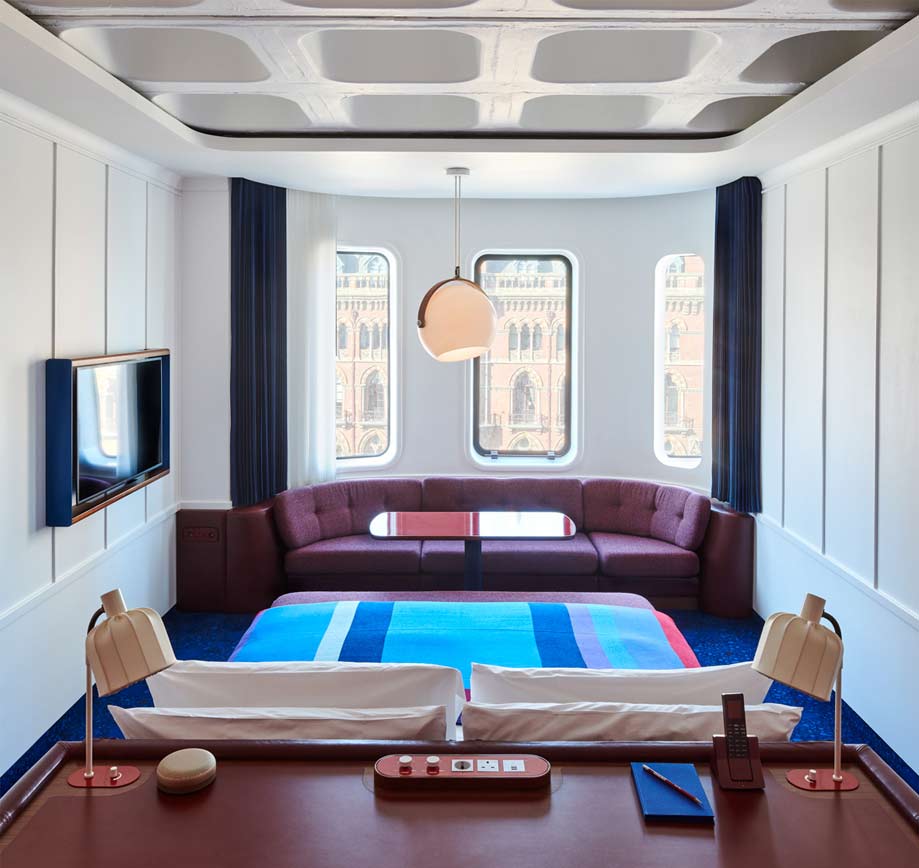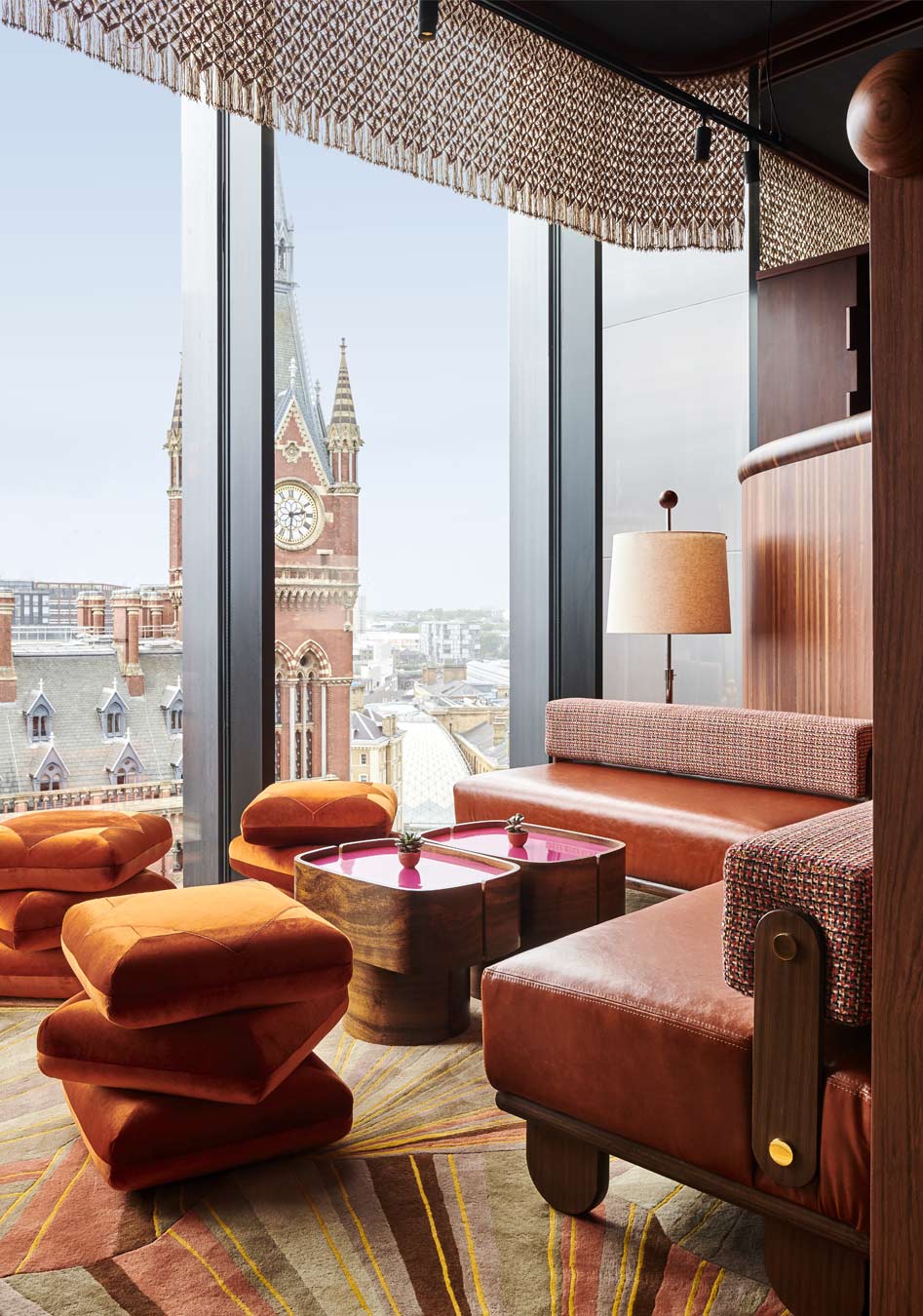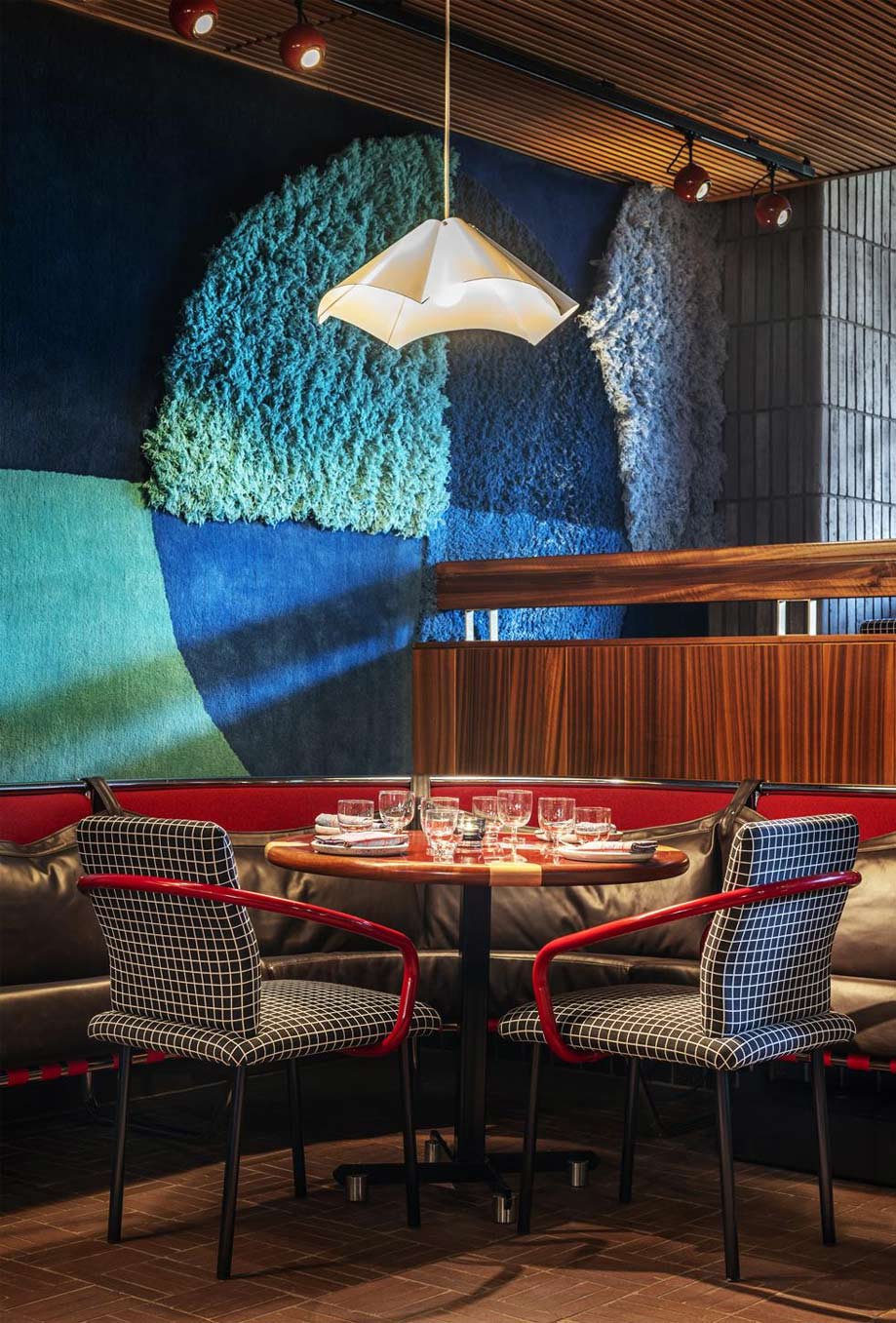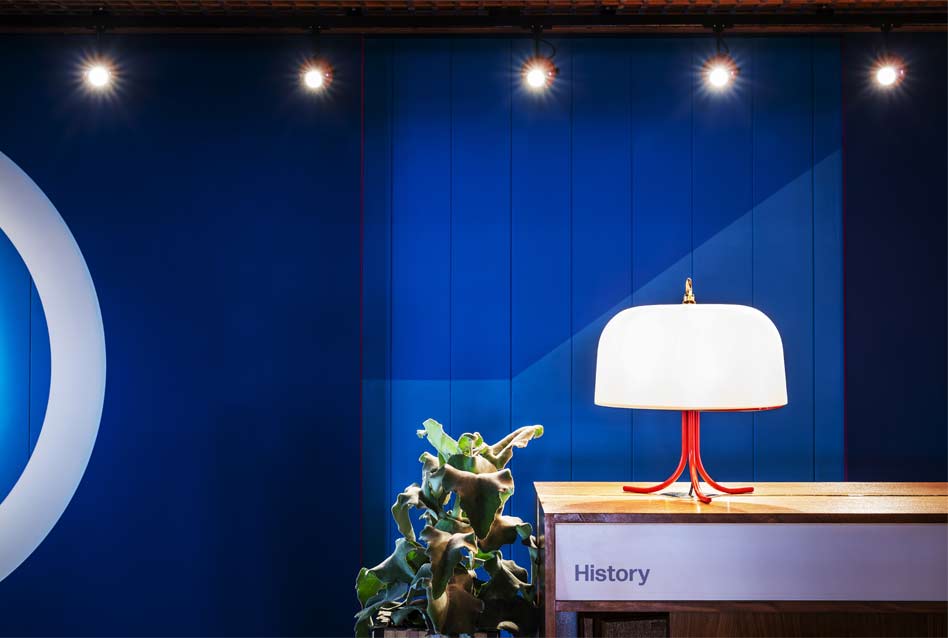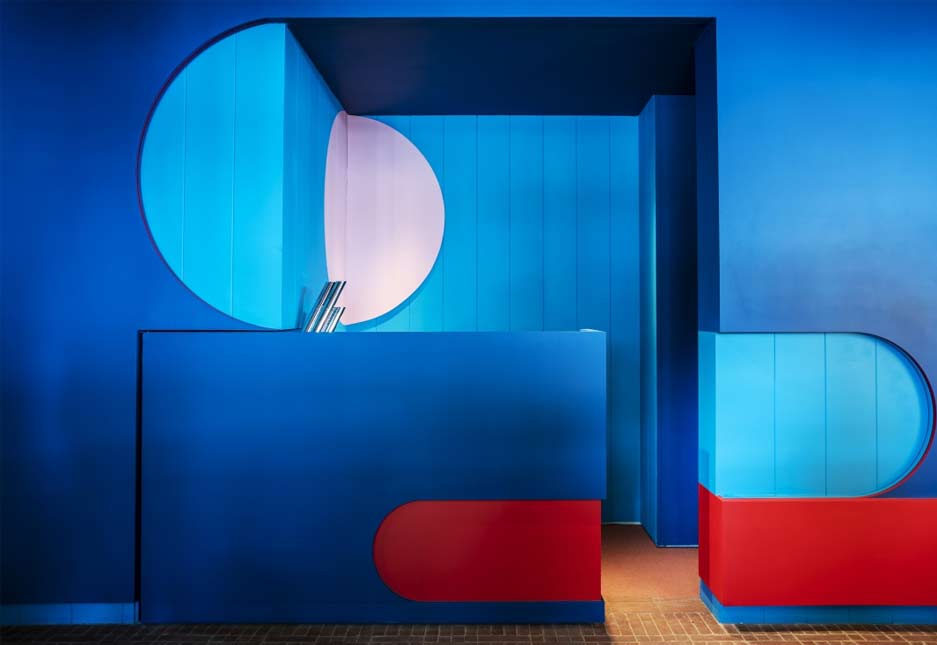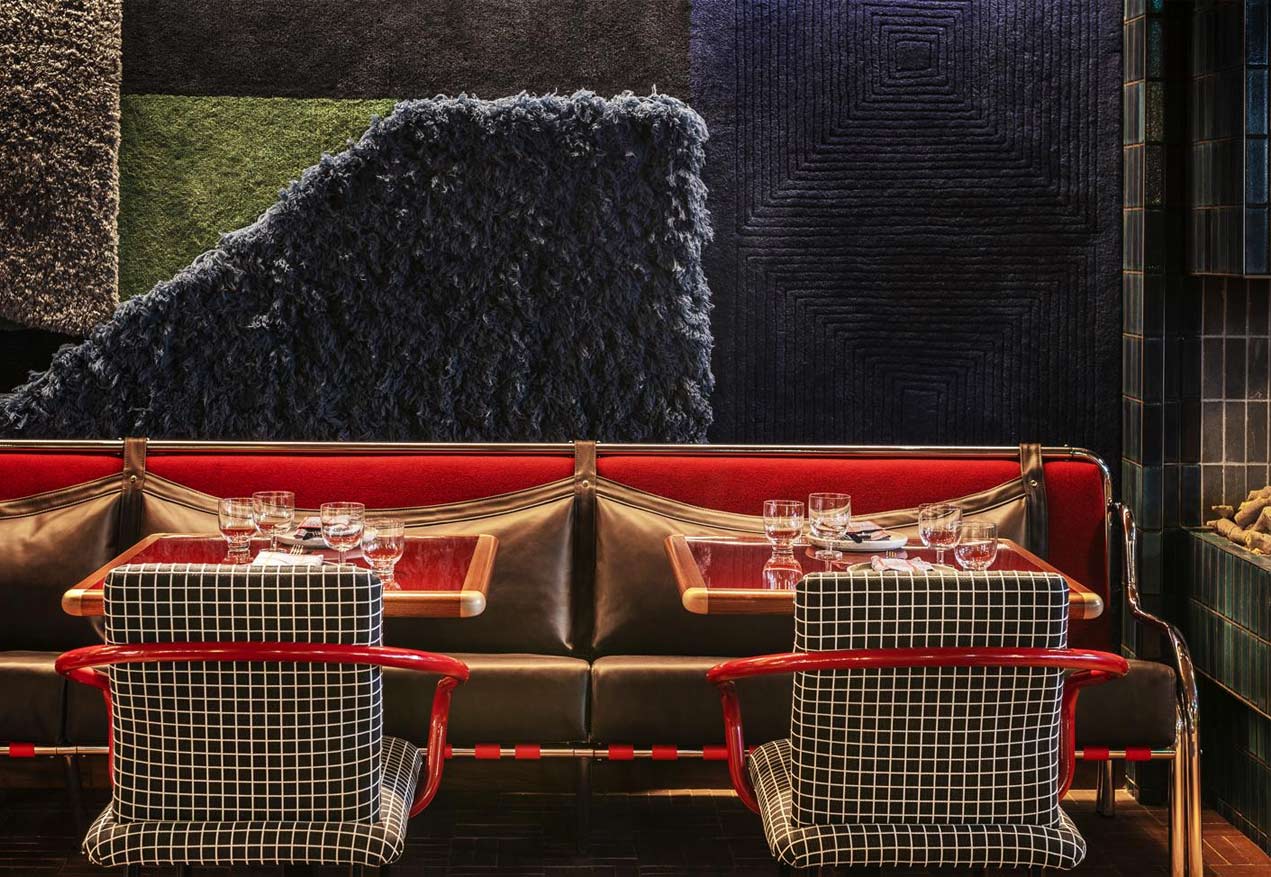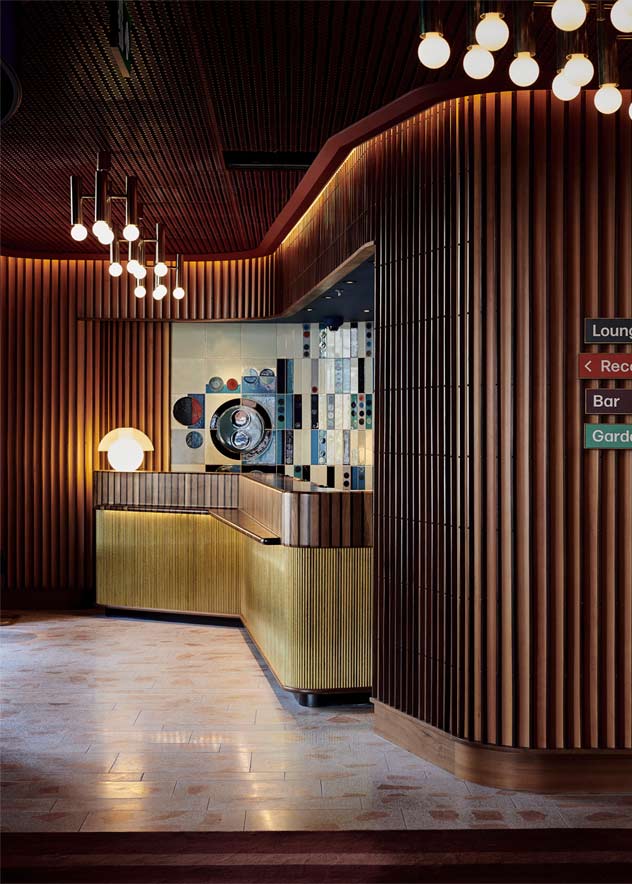 "Being the first to seize on the idea that hotels can deliver more than bed rest, becoming a brand celebrated for its culture-led projects, in-house programming - from art events to music gigs - and, as it says, unrelenting un-Standard-ness."




Wallpaper magazine