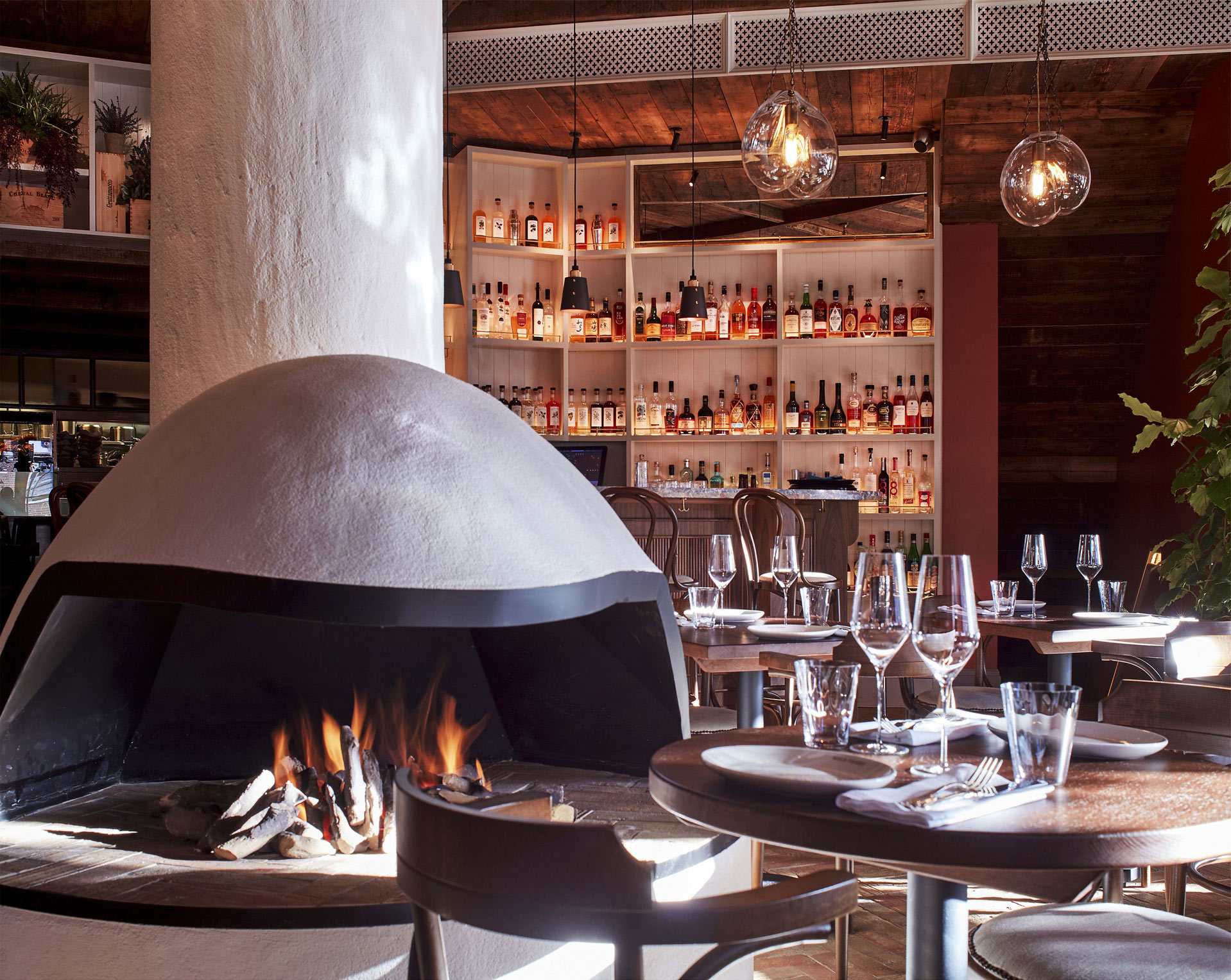 Restaurant Review by Giles Coren The Times
Giles Corens' review of Wild Tavern for The Times on Saturday March 28th 2020 was published as the UK's first lockdown in the pandemic occurred. Beginning "I'm writing this 15 days before you read it. Are any restaurants still open? Are we 'alive."
"Magazine lead times being what they are, I'm writing this 15 days before you read it. I always do. But it doesn't usually matter. Things happen slowly enough in the restaurant world that there is little risk of one's words becoming irrelevant in such a short space of time. Less so today.
Today is Friday, March 13, and the government's Cobra committee has just decided to not do very much at all about the coronavirus Covid-19. I had thought they might close all restaurants (as happened in Italy three days ago) and even all the shops (as happened in Italy yesterday). I even did some casual stockpiling, nothing drastic: 10kg of chicken thighs for the freezer and 10 of beef mince; 3kg of 00 flour to make pasta, 3 of wholemeal flour for bread, 100 eggs; sacks of rice and lentils, 20 quart bottles of passata and 48 tins of tomatoes; 3 cases of pinot noir and 3 of chardonnay; £50 worth of bottarga; 50 tins of assorted Ortiz fish products… You know, the sort of amount you can get home from the high street in three trips with a wheelie-shopper and just about persuade people you're having a big (not very interesting) dinner party – rather than panicking like a big sissy. But Cobra didn't close the shops or the restaurants – foolishly, in my opinion, let the record show – which I celebrated by making a spag bol the size of Wales and going to Kitty Fisher's, Gizzi Erskine's St Martin's Lane hotel pop-up the Nitery and a wonderful new restaurant in Chelsea called Wild Tavern.
But the question is, are they open now? Are any restaurants? It's March 28 where you are. Are we going out? Are we alive? Are the schools still open? What happened to Italy? It just seems a bit bonkers to be recommending restaurants when two weeks from now they may be closed and there may be no food anywhere. This virus, whatever stage it is at now, is going to kill a lot of restaurants. Small businesses just won't be able to ride the complete cut-off of cashflow if they have to close. And if they don't have to close, they'll be empty anyway and die just as quickly, or quicker. But to talk about it is so irrelevant, given how little I know now compared with what we will know when you read this.
And so to Wild Tavern in Chelsea, one of the best new restaurants I've been to in a while. It's a nicely put together space – from the ancient terracotta floor tiles to the handblown, bum-shaped pendant lights– from the brilliant Russian guys behind the Goodman steakhouses and Burger & Lobster chains. This is very much a one-off though, a restaurant focused almost exclusively on wild (and thus very expensive) ingredients, left pretty much to themselves. "We've had 46 cancellations today alone," said co-owner George Bukhov, breezily, as I slugged a marvellous negroni at the bar (the cocktails here are serious). "But we've still got 50 in, which is better than nothing."
We started with five slices of sashimi-style Spanish tuna belly (£23) that was fine and rich and sweet and rather unnerving to eat with a fork instead of chopsticks, and then a zingy ceviche of wild British sea bass (£16) jumbled prettily into a Gem lettuce hull. Then a couple of plump Scottish langoustines (£13 each), which you can have raw but we had warm off the Josper, served with a green herb salt, that were delicious and gone in a couple of bites.
For a carb interlude we shared a half portion (£22) of homemade tagliolini with winter truffle, so buttery, so eggy, such a lovely nutty hint of fungus and such nicely made, firm, insistent pasta. Probably a fiver a mouthful, but worth it if it's the last restaurant meal you eat for a while.
Then, oh my God, 250g of that tuna belly grilled on the Josper (£38) – actually quite a decent portion on the plate – browned a little at the edge, purple inside, buttery and ferrous, less fishy than meaty but so gentle and light. And after that, beef. We were too full for the big on-the-bone cuts mapped out on a grid on the wall, but shared a half-portion of rib eye that was billed at £60 – must have been 500g from the menu prices – and was beautifully done, the golden fat just blackened and kind of caramelised as happens with that buttery, grain-fed USDA stuff, the meat medium rare and just as delicious. There were handcut chips for £5 but £9 gets you 6 big grilled globe artichoke hearts, parboiled first, surely, for softness and one of my sides of the year so far – if that's a thing.
We drank an amazing bottle of Antinori's Cervaro della Sala chardonnay-grechetto blend which was marked up at only twice the £60-odd you'd pay in a shop – staggering generosity in a Chelsea restaurant and half what you'd pay for a meursault or montrachet that came anywhere close.
Yes, I'm sold on this one. They've got old tiles, lamps like bums and they just take top-quality wild stuff and do very little to it. It's all I ask for in a restaurant and if we're all still here come March 28, this is where you'll find me." Giles Coren for The Times