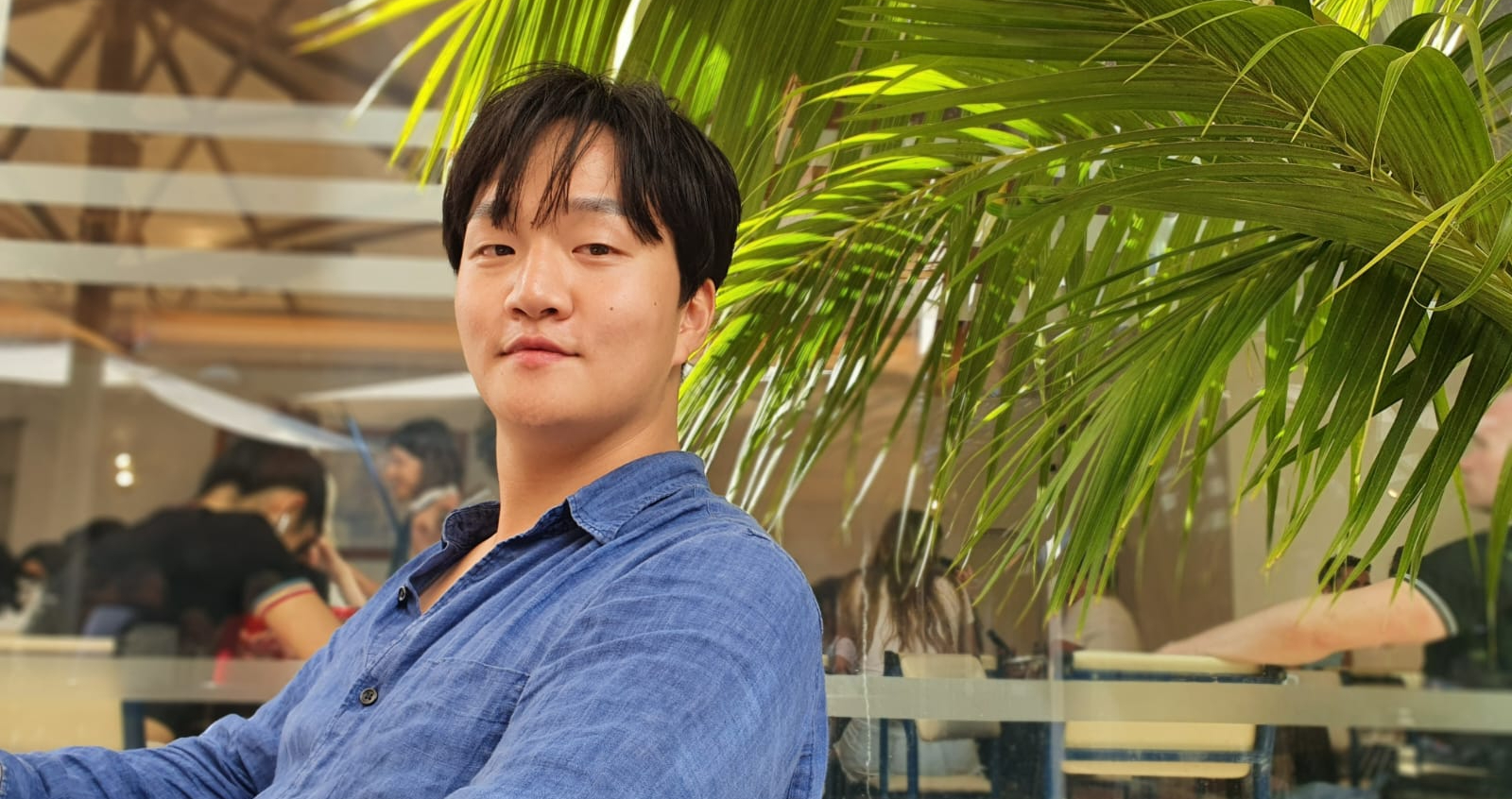 Keuntac kim
Keuntac Kim joined Archer Humphryes as an architectural assistant in 2016. Below, he talks about his journey from South Korea to London via Glasgow and Singapore.
I'm from South Korea. I grew up in the metropolitan city of Ulsan before moving to Seoul as a teenager and when I was 18, moving to the UK to study architecture.
My parents always supported me to explore my interests throughout my childhood. I became interested in how things worked and how things were built, and at high school I was drawn to product design and urban design – the High Line public realm project in New York was a particular inspiration. Eventually, I realised that architects could be involved in all of these things.
Having spent my youth in an environment of contemporary, high rise architecture, I always wanted to experience something very different, and the European tradition of mixing different types of architecture appealed. Having studied English when I was young, I was looking for somewhere that was English-speaking. I applied for various prominent universities around the world and in the end, after various offers and scholarships, decide to study for my
bachelor's degree at Mackintosh School of Architecture in Glasgow. Luckily it all worked out, although at first the Glaswegian accent was very hard for someone like me who had learnt American English.
It was a phenomenal experience, and wonderful to have both the Charles Rennie Mackintosh and the Steven Holl buildings as your place of study. The Mac had a great studio culture –it was very interesting to be part of a diverse group of students from all over the world, and from different years, working together and inspiring each other in the studio. When the Mac caught fire, I was living very close to the school and could smell the burning. I ran to the school and was standing there watching as it burned. It was a very sad moment that I will never forget.
I've found London to be very different to Seoul. I love how it has evolved organically over time, with the result that you can discover so many different types of architecture on every corner, from the Brutalism of The Barbican estate to Arts & Crafts and Art Deco buildings really love Eltham Palace and some of the Art Deco London Underground stations in particular, and that has inspired both my professional and academic work.
As an architectural assistant, I've been extremely lucky to get involved in lots of different projects at many different stages, including the construction of The Standard hotel (bedrooms and ground floor public areas), the tender stage of the fit-out and FFE of the upcoming Peninsula Hotel in London, and Penderyn Whisky Distillery & Visitor Centre in Llandudno, North Wales. It's been such a pleasure to work on the conservation and retrofit of Admiralty Arch - for hotel, private members club and residential use - with the Mall on one side looking towards Buckingham Palace and Trafalgar Square on the other. For this project, I've been working with the team on the interior design and fit-out.
I've also been very fortunate in my architectural studies to have had great tutors including Tony Fretton, who is my final year thesis tutor. My project is for an embassy building that is architecturally splendid yet built to low energy standards. Exploring how to achieve this combination of luxury and sustainability is very interesting to me - certainly I feel it is possible to design for both.
I'm now nearing the end of my part time, Part 2 at London Metropolitan University and I'm very happy to continue working in London. I'm still in the process of shaping my ideas of what sort of architecture I want to do in my career, and the experience of the pandemic has only reinforced my belief in the importance of designing well. Being at Archer Humphryes, with the opportunity to work on such exciting projects, is really helping me to decide on the way forward.