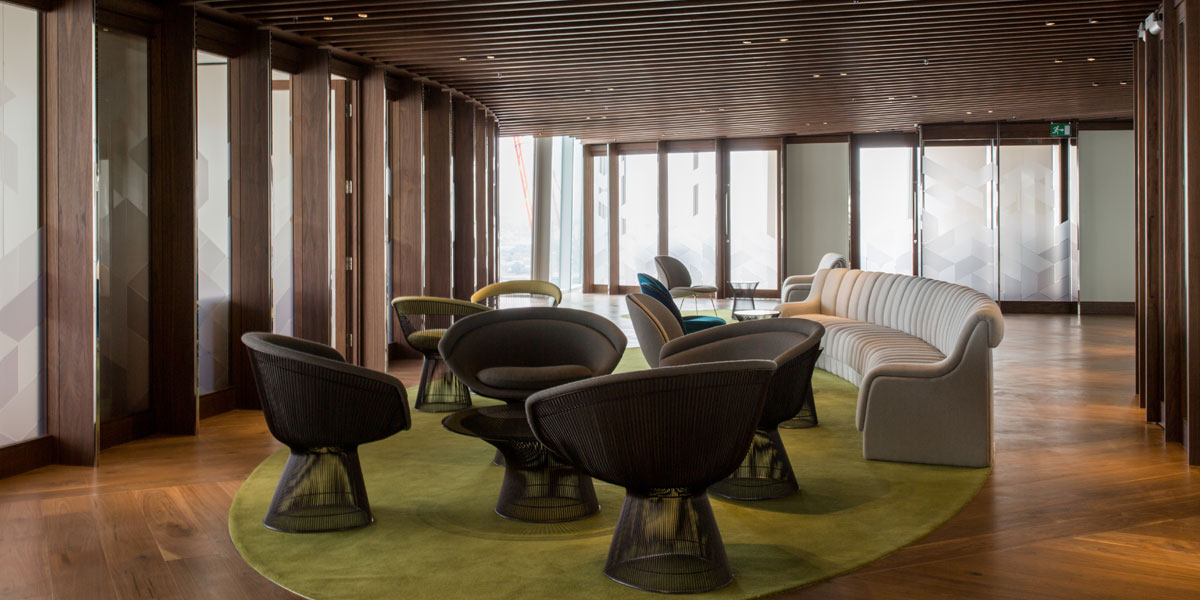 Designing workspace in The Shard
Our hotel design experience has helped secure an exciting commission to create two floors of innovative workspace within The Shard in London.
This is an incredible opportunity to work in a building that has had such an impact on the city skyline. Our client, The Office Group, provides design-led, flexible workspace tailored to the needs of each tenant. The company has commissioned us to produce 33,600sq ft of distinctively designed workspace on levels 24 and 25 that will both complement the building's iconic status and appeal to an emerging generation of entrepreneurs who expect their workplaces to reflect their lifestyles and express their identity.
The Office Group chose us because they wanted our thinking to create a new community to the workplace, in particular to communal areas such as the lobby and hospitality spaces as well as the individual workspaces.
Our design will make the most of the extraordinary views out from the Shard, incorporating polished stainless steel fins that will reflect these views even to those looking inwards. Another priority is introducing a warmth and familiarity to the space through the use of curvaceous forms that navigate around the core of the skyscraper and create a intuitive procession in the space in the irregular plate of the Shard.
The Office Group expects its workspace at The Shard to be home to at least 30 companies from the creative, media and technology sectors. It has a track record of occupying inspirational buildings, including David Chipperfield's new Gridiron building at King's Cross and Richard Seifert's 1960s tower at Euston Station.
According to joint CEO's Charlie Green and Olly Olsen, "Our product is for people whose lifestyle cannot comprise on work space and who place high value on a world class address and being part of an inspirational environment."