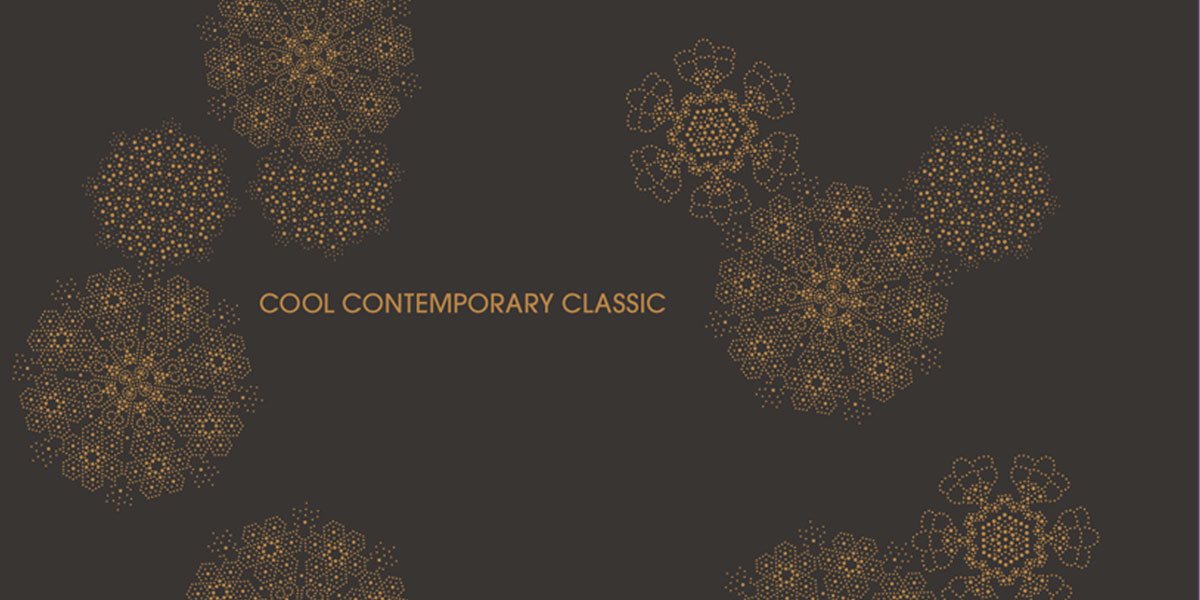 Cool Contemporary Classic
A beautiful and highly-illustrated coffee-table style book, Cool Contemporary Classic showcases and celebrates the work of award-winning, London-based practice, Archer Humphryes Architects, focusing on their exacting expertise in the design of luxury hotels, restaurants, residencies and resorts.
The book highlights 26 high-profile, highly-crafted and elegantly-detailed projects— from the Great Northern Hotel, the Chiltern Firehouse and two floors of innovative workspace within The Shard in London, to the Sans Souci Hotel, Vienna, and the beautiful boutique resort The Beach at Koh Samui.
An opening design manifesto by practice Directors David Archer and Julie Humphryes and an introduction by Pamela Buxton (London-based architecture and design journalist) are followed by texts by Edwin Heathcote (architecture and design critic of The Financial Times), Jan-Carlos Kucharek (senior editor of the RIBA Journal and editor of its sister title Products in Practice).
Cool Contemporary Classic illustrates the practice's approach to each project, the historical research carried out to inform each design as well as the attention to detail employed in the creation of every bespoke element. Through these images we learn how each of these projects—all produced over the last 11 years—have come together, and which elements have driven their overall design.
The monograph is a lavishly-produced book, running to a generous 448 pages. It comes with a thin and delicate laser-cut jacket, enhancing the high quality finish. The thick spine and square dimensions, coupled with the fine paper choice lend it a distinctive and luxurious character. This combination gives a unique quality to this immaculate white book.
Biographies
Julie Humphryes studied architecture at Peterhouse, Cambridge University, establishing the practice with David Archer in 2002. Prior to joining as a Director she worked on a number of leading projects in the industry, including work with Virgin Atlantic on award-winning projects such as the flagship Heathrow lounge and the highly-publicised A380 Airbus interior. Julie has worked extensively with designers such as Philippe Starck.
David Archer studied architecture at Canterbury and the Bartlett School of Architecture in London. He brings to the practice ten years of experience working in collaboration with many of the world's acclaimed architects and designers on high profile projects for the leisure industry.
Pamela Buxton is a London-based architecture and design journalist. After reading Classical Studies at Bristol University, she worked on a series of publications including Designers' Journal, DesignWeek and Building Design. now freelance, she has contributed to many national newspapers, consumer magazines and trade publications including the RIBA Journal, Blueprint, Grand Designs, Time Out, and Wallpaper*. She has also worked on the production of several design and architecture books for leading publishers including Tony Fretton's Buildings and Their Territories and Understanding Architecture by Robert McCarter and Juhani Pallasmaa.
Edwin Heathcote is the Architecture and Design Critic at The Financial Times. He is also an architect and designer himself and the author and editor of about 20 books including The Meaning of Home. He is a contributing editor to ICON magazine, has a monthly column in GQ and is on the editorial board of AD magazine. He is currently setting up an online archive of writing on design.
Jan-Carlos Kucharek is currently senior editor of the RIBA Journal and editor of its sister title Products in Practice. He studied architecture at Canterbury College of Art and completed his Diploma at the Bartlett School of Architecture, UCL, gaining his Part III qualification as an architect in 2001 from Kingston University. Carlos spent five years working at Foster+Partners where he was involved on commercial projects in the City of London. After moving to the RIBA Journal as assistant editor, he also worked part-time for Marks & Barfield, Hudson Featherstone, David Morley and Fourthspace architects. He has written freelance articles for Building magazine, Building Design and Architect's Journal, and spent a year as deputy editor of Construction Manager magazine. He was also a contributor to Sarah Wigglesworth's publication on her straw bale house, Round and About Stock Orchard Street. He has been on end-of-year crit panels at the Bartlett and AA Schools. He lives in north London.
Photographers
Keith Collie started working with Archer Humphryes Architects at the beginning of 2002. Keith studied at the Royal College of Art in London, and has spent his professional life working with many distinguished clients. Keith's initial architectural commissions for Archer Humphryes included a mews building in Paddington and the Coach House at Court Essington. The resulting imagery not only gave the architects a record of the built work but, through Keith's lens, placed and interpreted the work within both an architectural and artistic context. Photographs are often partly or completely abstract; Keith's interests in architectural history, modern architecture and the city and his surroundings as well as his commitment to research and teaching throughout his career all enrich the visual record that he has been able to compile documenting the practice's work.
Other photography by Joakim Blockstrom, Tim Clinch, Jonathan Irish, Nicholas Kay, Edward Tyler and Philip Sinden.