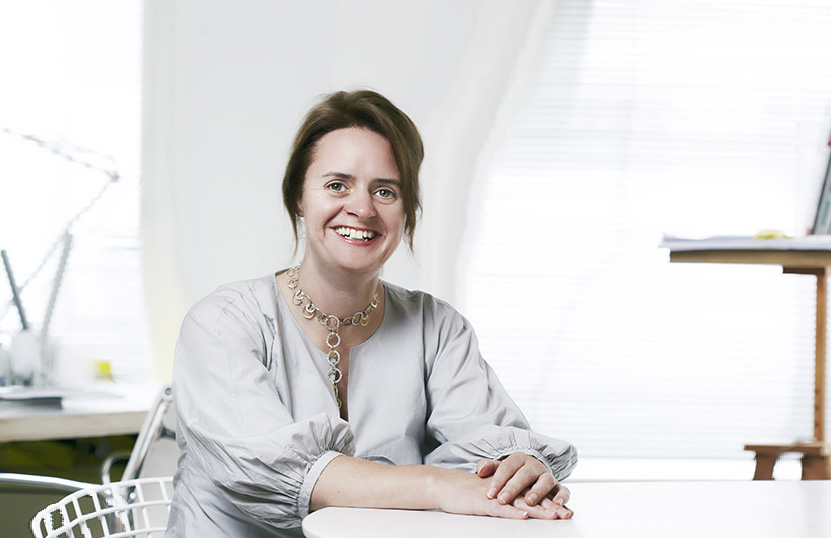 Designing in the ceremonial heart of Westminster
From mysterious secret tunnels to the rooms where Churchill once presided as Lord of the Admiralty, the former Admiralty Arch naval headquarters at the start of the processional route along The Mall, is steeped in history. Archer Humphryes is delighted to be converting this very special building into the Admiralty Arch Waldorf Astoria luxury hotel, due for completion in 2023. Meanwhile not far away from the other end of The Mall, the duo are designing a rooftop bar and restaurant for The Peninsula, a new hotel underway at Hyde Park Corner overlooking Wellington Arch.
These projects are part of a growing trend for key sites in the civic heart of London that were once government buildings or civic offices to be turned into hospitality use. In Whitehall these include the Old War Office, while in Covent Garden, the former Bow Street police station, once famously home of the Bow Street Runners, is currently being converted into a luxury hotel.
Working in the ceremonial axis in Westminster is extraordinary. I still have fond memories of arriving at Charing Cross to visit my dad's office as a teenager, jumping on a red bus and zooming around Trafalgar Square and the streets of Westminster and Mayfair and through to Hyde Park Corner. Decades later, the thrill remains.
As architects, these plum sites in the heart of the capital are a dream to work with – and you can't get much more prominent than Admiralty Arch with its dual aspect between The Mall and Trafalgar Square. With their colourful pasts and prominent locations surrounded by art galleries, scientific institutions, palaces and government buildings, such buildings offer a rich context for us to draw on as we create their new incarnations.
Admiralty Arch has this history in spades. Designed by Sir Aston Webb in 1910, the Grade I-listed building straddles the entrance to The Mall in an elegant sweeping form. Churchill wasn't the only famous former resident. Lord MountBatten had his offices there when First Sea Lord in the 1950s and James Bond author Ian Fleming also worked there in his day job in the Navy – the presence of the secret connecting tunnels below the Arch could surely have only have helped fuel his imagination as he penned his most famous character
Sadly, the tunnels and multiple basements are off-limits to us – and we can only guess where they may once have led. But we're enjoying creating a design that does justice to the building's colourful history.
This isn't without its challenges. While acknowledging the building's past, we want to ensure that the new hotel does not feel like a museum. Instead, we are aiming to create an approachable atmosphere that combines historic features with modern living and comfort to suit the building's new hospitality role. We'll do this by absorbing all the maritime stories along with the human experience embodied in the history, and by responding with vibrancy and energy.
The original building is not especially grand or ornate. We're planning to reference Art Deco aesthetics in our sympathetic interventions, which will harmonise resplendently with the architecture and interior detailing of Aston Webb. We're also delighted that David Mlinaric has been engaged to curate the Mountbatten Suite, overlooking The Mall down towards Buckingham Palace. His participation in the project is vital, given his long and distinguished career immersed in designing for stately homes, ambassadors' palaces and country estates.
Archer Humphryes is also on site with its project at The Peninsula Hotel at Hyde Park Corner. Designed for Hongkong and Shanghai Hotels, this scheme is a redevelopment of a 1960s office block and is due to complete in 2022. Hopkins Architects are designing the main building, which will have 190 rooms and a further 24-28 apartments and we are creating a bar and restaurant in the top two floors. The building is in a fabulous position with an extraordinary eastward vista that we will are making the most of in our design. We will also reference the enthusiasm for motor sport and travel of Peninsula Hotels owner Sir Michael Kadoorie in the design, as well as the legacy of the first Peninsula hotel in Kowloon, Hong Kong. This famous hotel is somewhere I know well from my time 30 years ago when I worked in Hong Kong during my year out, and walked past it most days.
Plenty has changed since then, not only in Hong Kong but in London. But some things remain eternal, such as the grandeur of the ceremonial routes and the poise and tradition of the surrounding buildings in the capital. While such prestigious sites bring their own complexities, it's a privilege to have the chance to work in this extraordinary context.